January 26: Renaissance in Venice
Homework: Stoksdad, 354-361
Bellini, Virgin and Child Enthroned (13-13- and look online! )
Giorgione, The Tempest (13-14)
Titian, Pastoral (13-15)
Titian, Venus of Urbino (13-17)
Painterly, colorito, disegno, Odalisque, Venetian Renaissance
Cindy Sherman Art History Series
Disegno vs Colorito
Giovanni Bellini, Francis in Ecstasy, 1480
Francis gave his life to the care of the poor, small gentle animals, and the otherwise disenfranchised, signaling a transformative approach by this new pope. Legend tells us that Christ Called St Francis, to repair and heal the church. Here's the new Pope, Francis I:
Raphael, Julius II, 1511
Raphael, Pope Leo X, 1518


Titian, Pope Paul III, 1548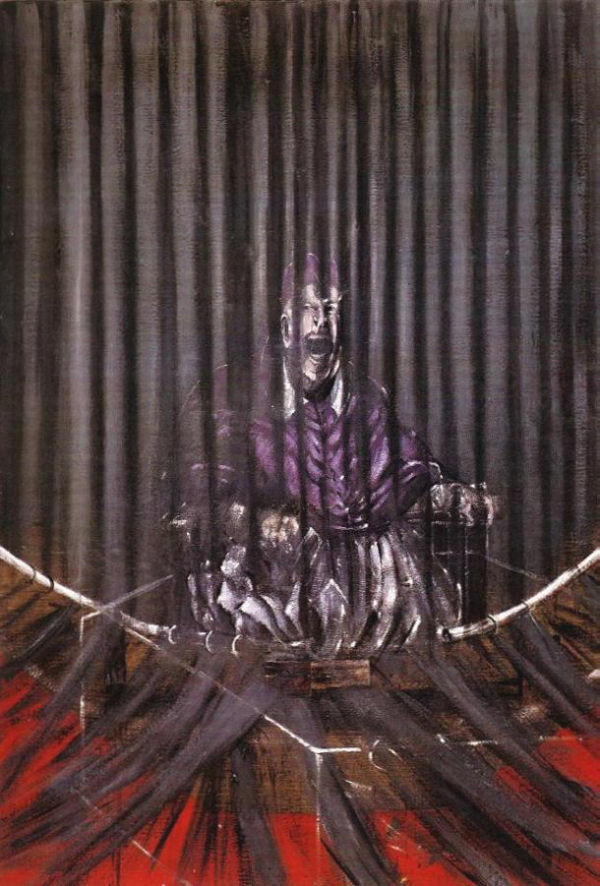 Diego Velazquez, Pope Innocent X, 1650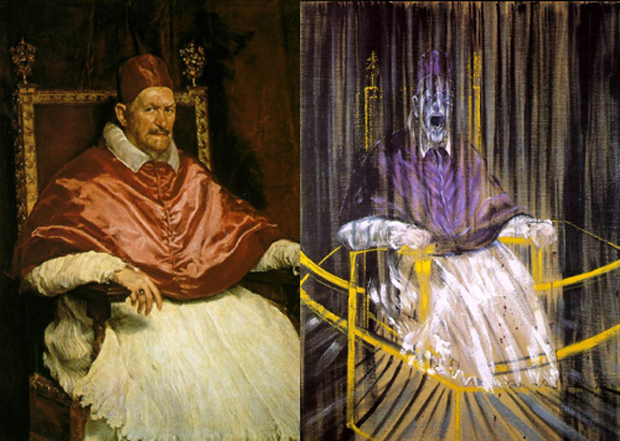 Francis Bacon, Study After Velázquez' Innocent X, 1953

And a bunch of details
Delphic Sibyl.

Michelangelo,

The Delphic Sibyl (or prophet)

, 1510, fresco. please note that Michelangelo painted all elements you can see in this image -- there is no sculpture or 3-d molding.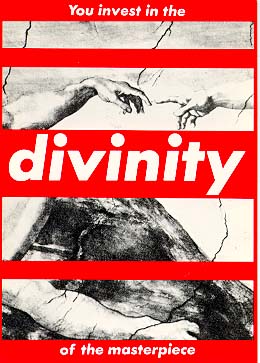 Barbara Kruger,

You invest in the divinity of the Masterpiece,

1982
see many more details from the framing elements of the sistine ceiling here.
see many details of the central panels, as well as the

last judgment

wall fresco, here.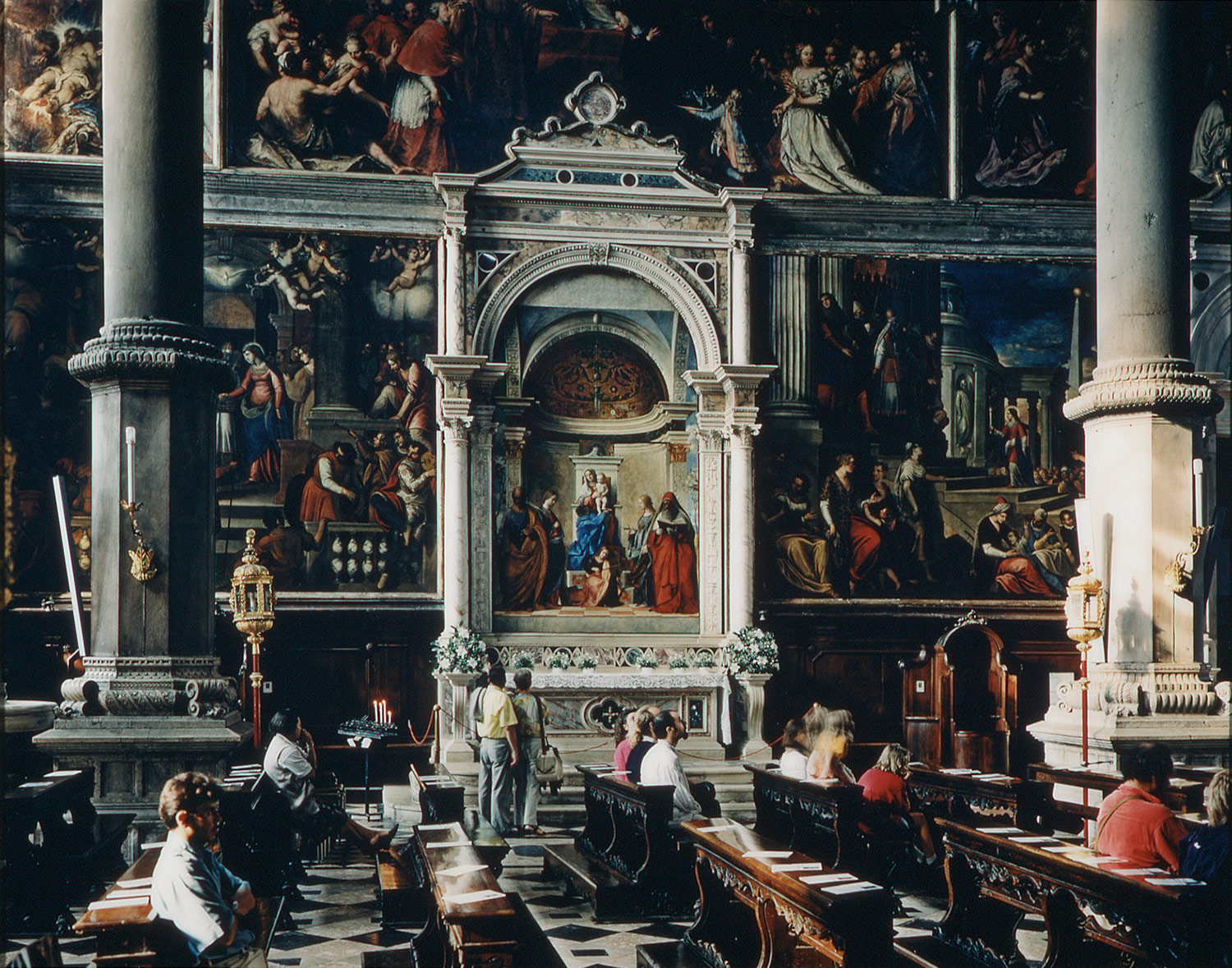 Thomas Struth, San Zaccaria, 1996
Giovanni Bellini, Virgin and Child Enthroned, 1505
Giorgione,
The Tempest,
(13-14), 1508
Titian,
Pastoral
Concert 1509 (13-15),
Titian,
Venus of Urbino
(13-17), 1538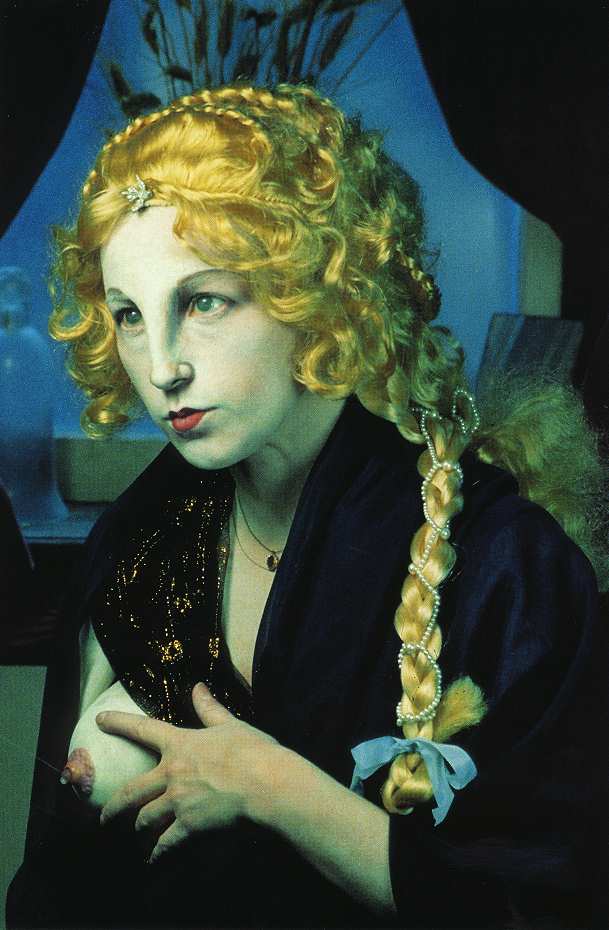 Cindy Sherman, Untitled , History portrait series, 1989-90
Cindy Sherman, Untitled , History portrait series, 1989-90